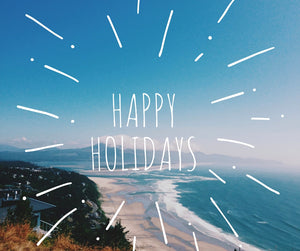 Holiday season...is here...?
We were checking our emails today, like any other day, and lo and behold - we got a heads up from all of our shipping carriers - Holiday Surcharges start Nov 1st!  We guess cause it costs more to move the volume of shipments at holiday time that there are extra costs associated.  We also think that it's a way for shipping companies to make more money...  However we want to give our awesome customers a heads up - shipping large boxes like your favorite trail tools will have a $25 'holiday surcharge' starting Nov 1st and ending Jan 3rd.
So, if you want to avoid those charges - get your order in before Oct 31st and we can make that happen.
Happy trails and happy (eventually) holidays.
Team Cascadia
---