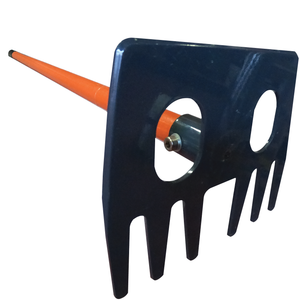 2021 - Cascadia Summer Update
What a year so far.  We're looking like our Country is trending in the right pandemic direction...  But the effects of this wild ride are far from over.  For us here @ Cascadia, the name of the game is "Out of Stock".  And specifically - what we can do about it.
We have run a pretty lean operation up until this year.  Keeping a few hundred tools in stock at a time to keep people digging through the year.  And so, when those sold earlier this year, we've been hard-pressed to get any to replace them.
We did learn that Rogue Hoe has decided to sell to Canada through a wholesaler.  We used to order directly from the Factory, however we came to learn that these tools can be had here in Canada.  So, we approached that wholesaler and ordered everything we could get our hands on!  However, we came to learn that with this additional layer to the supply chain, the prices reflected that too.  And so, you'll likely notice that our retail prices have gone up.  This is not a reflection of inflationary price increases like you've seen in many industries in your life.  This is a price increase due to our manufacturer's decision to change how they approach the Canadian market.  We're happy because we have some fresh stock to get into your hands.  We aren't happy to have to pass on the cost increases.  But that it out of our control.
What is in our control - continuing to walk the earth in search of the best tools for Canadian Trail Builders.  And we have struck gold in our new partnership announcement.  Cascadia Trail Builder Supply is the only Canadian Retailer for Backslope Tools.  What are Backslope Tools you say?  You can learn all about them and their offerings here: https://www.backslope.tools/
We have really enjoyed our work with them so far, and their approach is quite similar to ours - getting good tools into good people's hands to do good work in a good way.  Their sister outfit (https://toolsfortrails.com/) is the Cascadia of the USA.  And they dig too, just like us.  Lots of common ground, and lots of exciting tool releases to come in the next while.
To start, we have their Haul Alls and their custom Trail Building buckets.  Notice the details - the handle on the bottom is the gangster move!
So, best way to get notified when we get more tools is to complete the backorder form here (LINK).
We'll keep doing our best to keep you digging.  Stay safe out there and happy trails as always.
Cascadia Crew
---